EVERYONE SAYS HI
Christian Ruess is an award-winning creative director and photographer based in Berlin.
His eponymous agency, founded in 2019, Studio Christian Ruess, is a modular creative studio that disrupts the status quo. With a focus on fashion and contemporary lifestyle. The studio is an ecosystem built on diversity and home to people of all walks of life with one unifying quality: they are not afraid to challenge convention. Re-imaging brands, producing content that is both thought-provoking and sublime. Showcasing how beauty can be found in the uncommon and telling stories about the human experience in a bold way, the studio embraces diversity as its greatest virtue and art as its deadliest weapon.
An extension of the studio is Container Love, a creative chamber where boundless art exists through an exhibition series and editorial magazine. Studio Christian Ruess is an agency that functions without limitations.
We believe that communication should be intersectional. We believe in clients who champion inclusivity. We believe the motor of creativity is found in diverse storytelling and representation.
SOME LOVE AFFAIRS
About You, Amazon, Amorelie, Audi, Apollo, BMW, Bosch, Beck's, Bitburger, Bowers & Wilkins, Burger King, Bild, Campari, Descente, Deutsche Bank, Die Welt, DMAX, Eurowings, Gala, Germanwings, H&M, Hess Natur, Hornbach, IKEA, John Frieda, Lamborghini, Lemonaid, Lidl, Lipton, Løre Originals, Mercedes-Benz, Mey, Mini, MS Dockville Festival, Otto, Porsche, John Player ­Special, West, Samsung, Sixt, Škoda, Smart, Sebastian Professional, Sennheiser, Siemens, Sky, Subway, Sparkasse, Telekom, Tom Tailor, TUI, Tchibo, Velt Shoes, visitBerlin, VW, Vodafone, Web Summit, Wempe, Xing, XouXou, YUN, ZDF, Zalando and more
PARTNERS IN CRIME
Dokyo, Freunde des Hauses, Heimat Hamburg, Heimat Berlin, Jung von Matt (Alster / Brand Activation / Elbe / 365), Kolle Rebbe / Accenture Interactive, Leagas Delaney, Lukas Lindemann Rosinski, Pacific Entertainment, Parasol Island, Philipp und Keuntje, Schipper Company, Select World, Serviceplan, TankTank, Territory, Thjnk Berlin, Thjnk Hamburg, Überground, Upfront, Vice Media, We love Artbuying, Zauberberg, Zum Goldenen Hirschen and more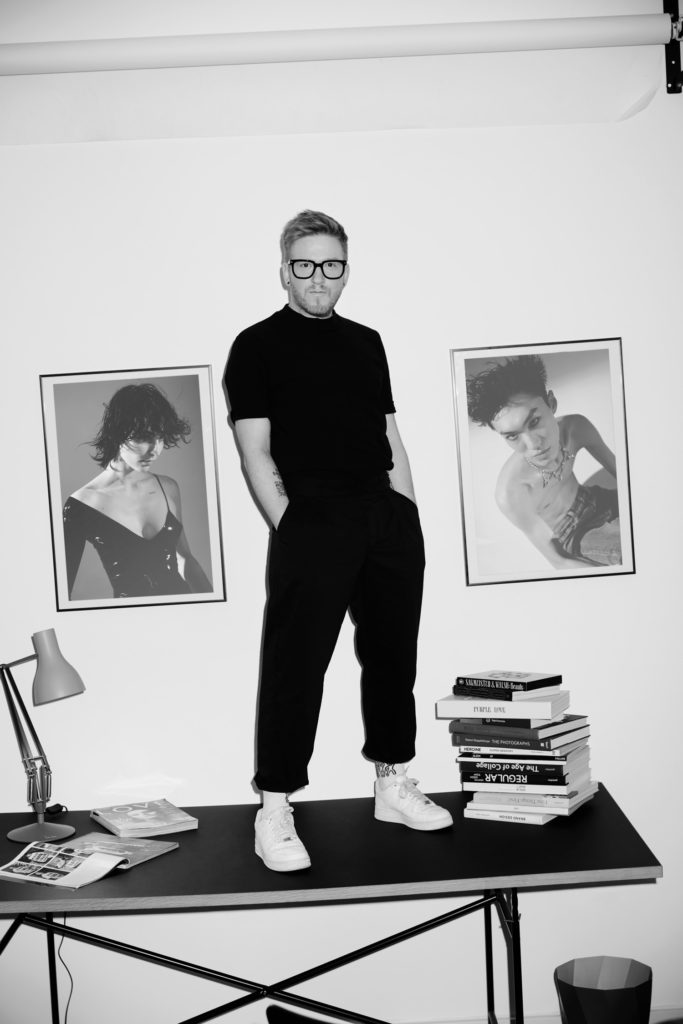 READING MAKES BEAUTIFUL
Vogue Italy, L'Officiel, Schön Magazine, Document Journal, GQ Magazine, Leica Magazine, Vanity Teen, Quality Magazine, Croco Magazine, Œ Magazine, Odalisque Magazine, Ryker Magazine, After Nyne Magazine, Beautiful Savage Magazine, Durst Magazine, Kaltblut Magazine, Cyte Magazine, Imute Magazine, Neo2 Magazine and more
WHEN IN THE SPOTLIGHT
11.2022 #LoveHasNoLabel, 07.2021 #VisibleLove. Together with Container Love and H&M Mitte Garten. 2017 – 2019 Visual Host at Can Love be Synthie by Katja Ruge, 06.2019 Wir tun nur so by Julia Waldmann, 05.2019 Container Love Digital Pop-Up-Gallery @Interzum, 09.2017 Container Love VI. Supported by Reeperbahn Festival, 07.2017 Container Love V. Supported by MS Dockville, 04.2017 Monster Nature. In cooperation with FRUITS, 10.2016 Container Love IV, 08.2016 Container Love III. Supported by MS Dockville, 08.2015 Container Love II. Supported by MS Dockville, 03.2015 The Big Picture, Bondi Beach, Australia, 03.2015 Month of Photography, Denver, 01.2015 Die Wanderer. In cooperation with photographer Sabrina Rynas & Jan Riephoff, 11.2014 Lost in Life. In cooperation with photographer Sabrina Rynas and stylist Melanie Bessler, 07.2013 Container Love I. In cooperation with photographer Sabrina Rynas
COLLECTING SHINY THINGS
Annual Multimedia Award, Art Directors Club, Cannes Lions, Clio Award, Cresta Award, Die Klappe, DMMA Onlinestar, Effi, Eurobest, German Digital Award, Lürzer's Archive, Neptun Award, New York Festivals, Piaf Award, Red Dot Communication Design Award, Unruly Video Award, Spotlight Festival and more